Elitech
Regular price
€295,50 EUR
Regular price
Sale price
€295,50 EUR
Unit price
per
Sale
Sold out
Elitech ECB-1000Plus Cloud Electric Control Panel
Elitech LS200 WiFi Plastic single-phase split electric control panel with 3HP refrigeration, defrost, fan, light and alarm output 100-256VAC WiFi network, with temperature sensor and defrost probe and three-way digital inputs, RS-485 and Bluetooth.
The Elitech LS200 electric control panel is a split-shell electric control unit with WiFi network function (2.4GHz), 485 interface and Bluetooth communication mode.
It is suitable for temperature control with refrigeration, defrost, fan, light and alarm output.
The compressor relay capacity is 50A/240VAC, capable of directly driving a 3HP single-phase compressor.
With forced defrost functions, ultra-high temperature alarm, ultra-low temperature alarm, sensor failure alarm and time display.
It also has a Fahrenheit-Celsius conversion function.
The Elitech LS200 electric control panel is suitable for temperature control of commercial and industrial refrigerators, hotels, domestic freezers, refrigerators, small and medium-sized cold rooms, refrigeration devices of 3HP and below.

Six-way signal input: temperature probe, defrost probe, replacement sensor, 3-way digital input.
Five-way control output: compressor, defrost, fan, light, alarm.
FEATURES
It adopts a split-type electrical control system, the control cabinet and the unit are united, the manual control cabinet can be flexibly fixed according to the actual cold room situation, with a maximum operating distance of 200 metres.


Split type, safer
The manual switchboard and switchboard are installed separately, the strong and weak electricity are separated, staff operation is safer.


Split type, cost-saving
The switchboard and the unit are placed together, which saves the power line significantly; one-key integrated energy-saving function, which can use the peak and valley points, realise the night frost and automatic temperature control function.


More stable
Two temperature probes, one for use and one for backup, effectively avoid the risk caused by the failure of one probe.


Bluetooth, easy to use
Parameters can be set via Bluetooth connection, easy to set parameters and easy to control, no need for a manual to operate.


Remote control, smarter
Real-time reporting of equipment status via SMS, APP, email and other over-temperature alarm methods for 24-hour cold room monitoring.
PARAMETERS
Power supply 100-256VAC; 50/60HZ
Total power consumption <10W
Temperature measurement range -49~119℃
Temperature control range -40~119℃
Temperature measurement accuracy ±1℃ (-20~50℃); ±1.5℃ (others)
Resolution 0.1℃/ 1℉
Relay capacity (compressor) 50A/240VAC; 3HP/220VA, 1.5P/110V
Relay capacity (defrost) 30A/220VAC
Relay capacity (fan) 16A/220VAC
Relay (light) capability 16A/220VAC
Relay (alarm) capacity 10A/220VAC
Storage temperature -20℃~75℃
Sensor type NTC (10KQ/25℃, B-3435K)
Communication RS-485 + Bluetooth
WiFi network (2.4 GHz)
View full details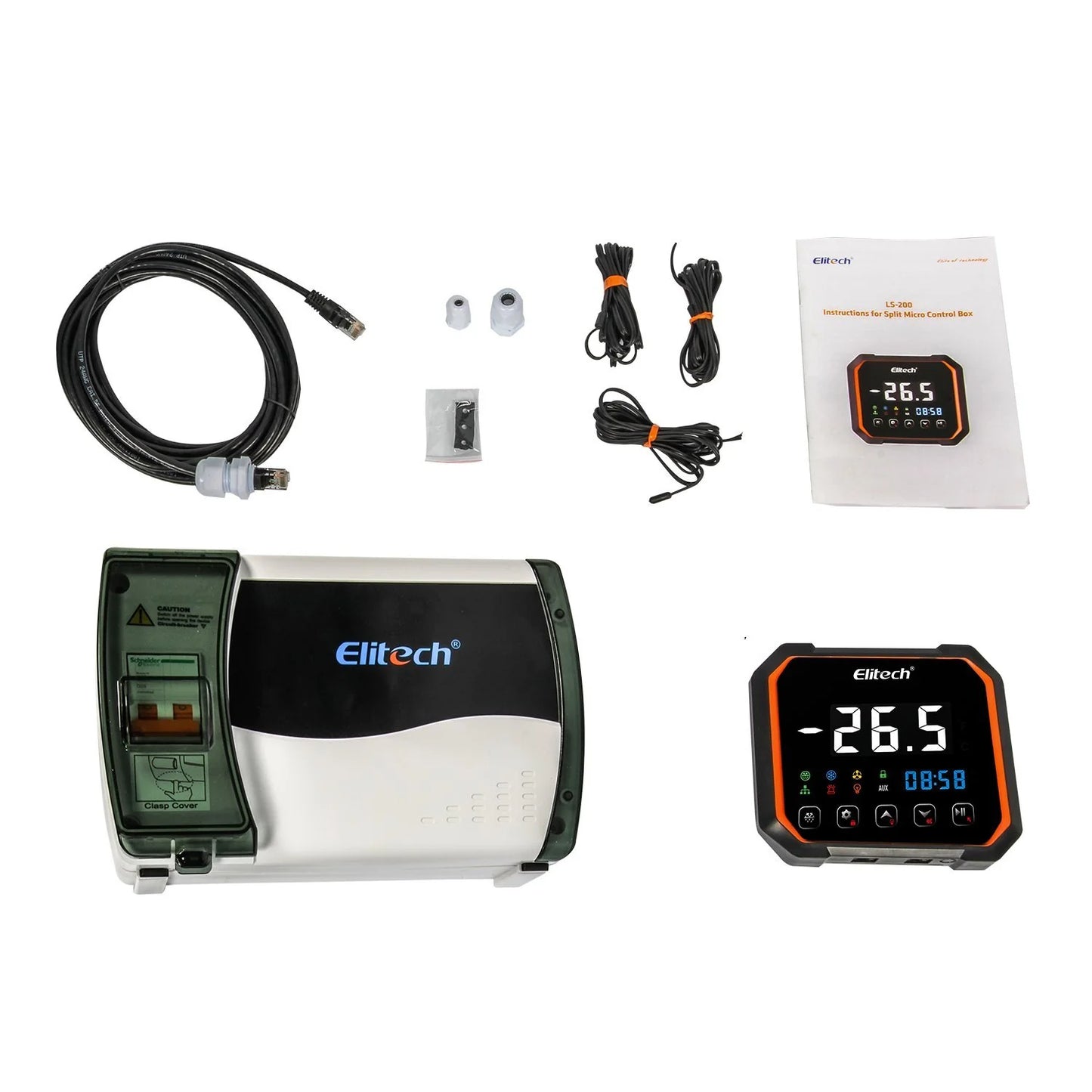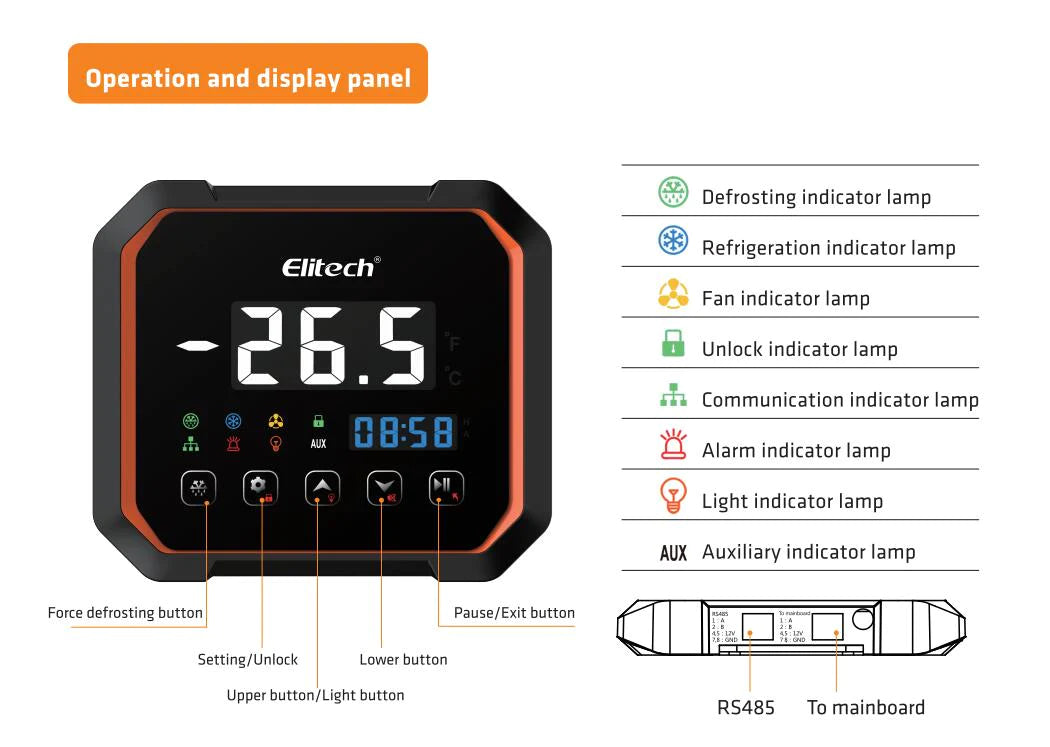 Wide range of refrigeration compressors

Immediate availability

Wide range of spare parts

Repair and maintenance of each brand