Elitech
Regular price
€980,00 EUR
Regular price
Sale price
€980,00 EUR
Unit price
per
Sale
Sold out
V1200 Elitech vacuum pump
Elitech SVP-7 2-stage intelligent vacuum pump, 7CFM, 3S/L, APP control, data logging, intelligent control, air conditioning service tool for HVAC refrigerator.
PRODUCT DESCRIPTION
The Elitech V1200 HVAC vacuum pump is a 12 CFM, dual-stage unit with an innovative touch screen design. The screen displays the variation of data in the graph to help you know more about the performance of your HVAC work. It allows the mobile application to connect to the pump to conveniently realize remote control, setting, real-time reading and data export.
MAIN FEATURES
Innovative Elitech Tools APP (supported by ioS and Android)
Elitech Tools, an intergrated application that allows users to manage all Elitech instruments, such as vacuum pump, digital manifold, vacuum gauge, pressure gauge, refrigerant charge scale, in a single, much more efficient and intelligent application
Automatic control
Intelligent motor control, the solenoid valve opens or closes instantaneously according to the state of the motor.
Vacuum graph
View the process of vacuum change in real time; analyze the status of leaks and the time of job completion
Efficient and reliable
Constant vacuum control, oil tank and engine temperature monitoring
Easy to use
4" touch screen, remote control via App. Comes with 2 vacuum oil bottles (300ml+450ml)
Elitech V1200 vacuum pump specifications
2 stages
Power supply: 110V/60Hz; 220V/50Hz
Motor: AC induction motor
Speed adjustment: fixed speed
Vacuum accuracy 1-10000 microns: ±10% reading/±10 microns 10000-19000 microns: ±20% reading
Transmission distance: 10m
Limit vacuum: 15 microns
Pumping speed: 12 CFM (5L/S)
Motor Power: 1 HP (750W)
Fuel volume: 650 ml
Dimensions: 470*267*380mm
Weight: 16 kg
Air inlet: 1/4 SAE
VIDEO
View full details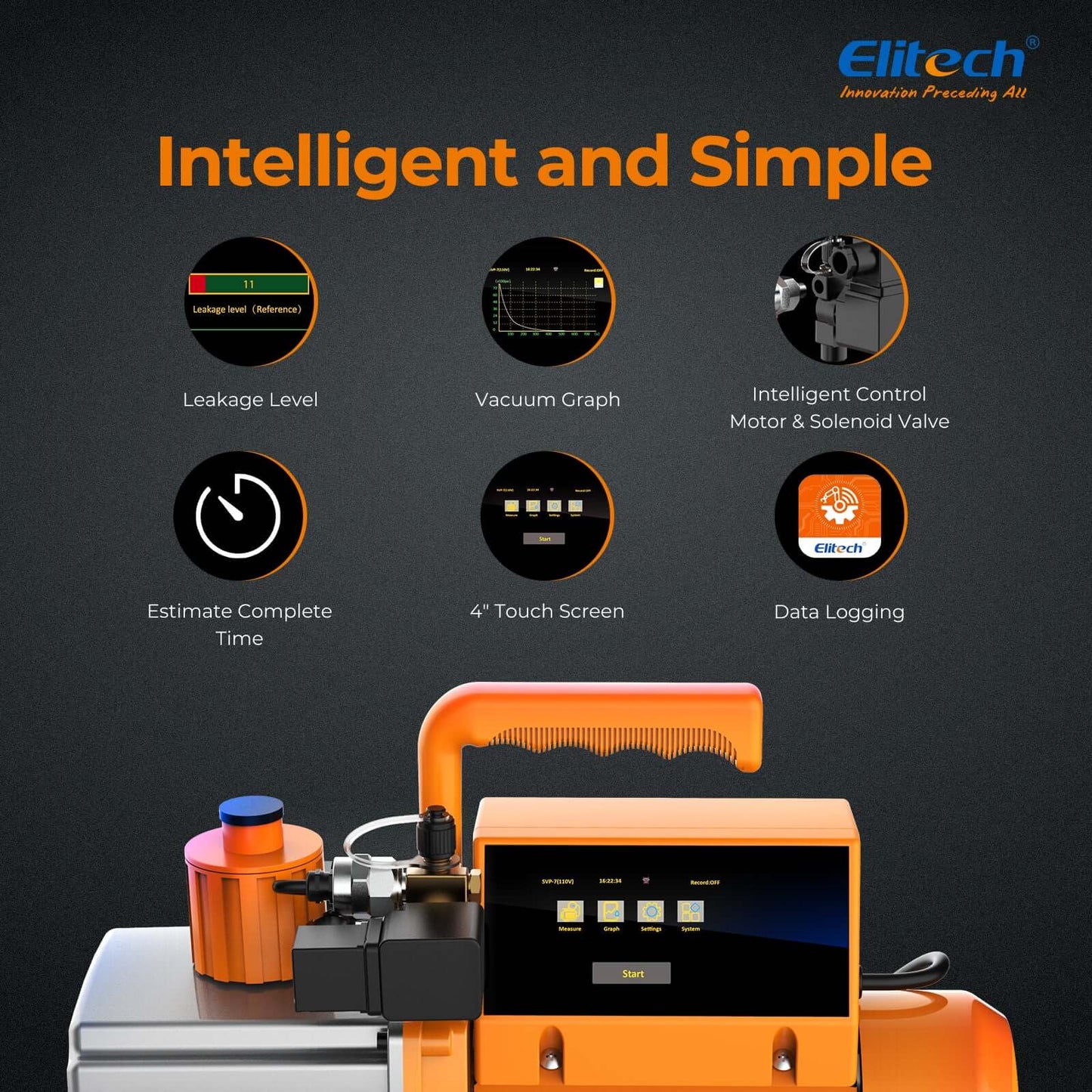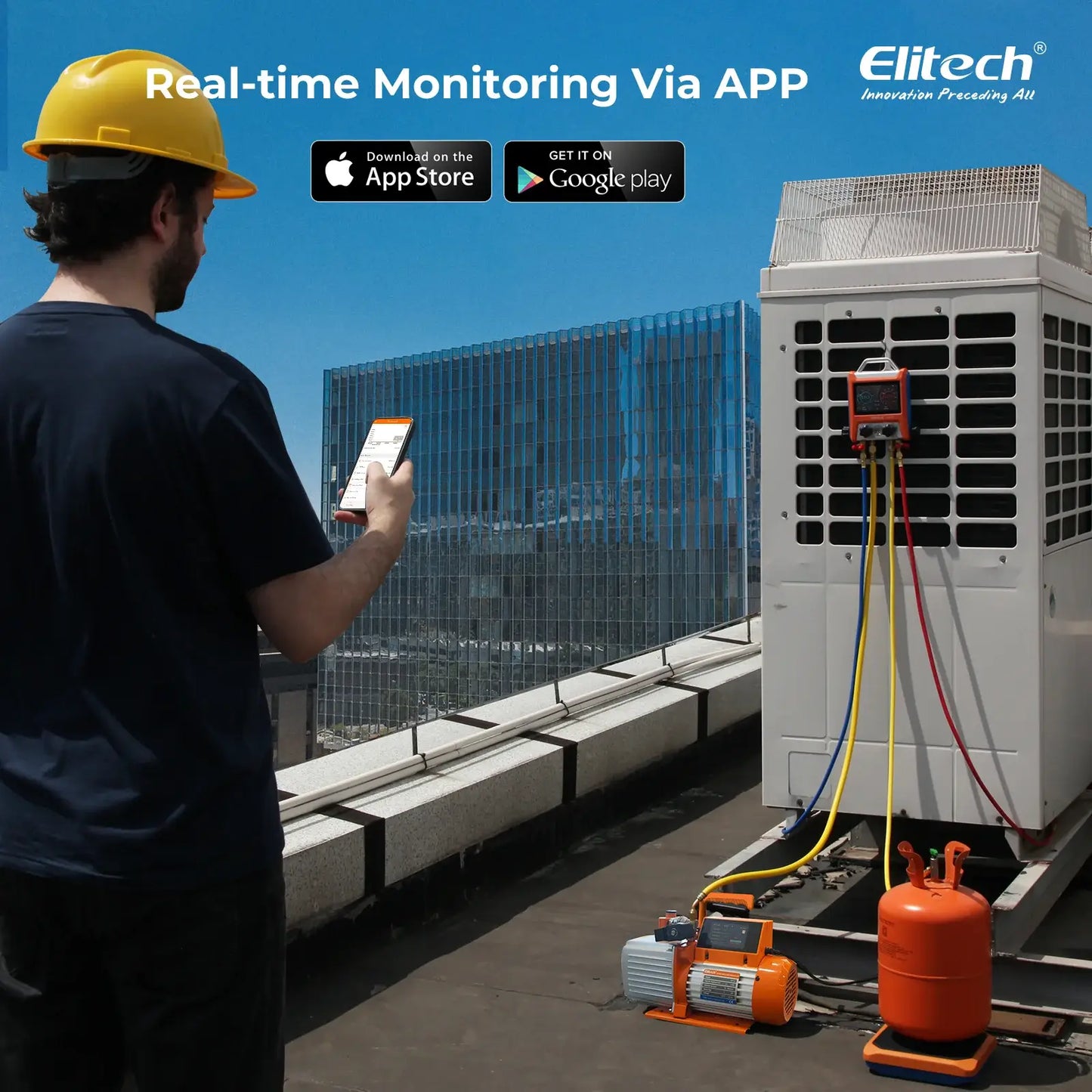 Wide range of refrigeration compressors

Immediate availability

Wide range of spare parts

Repair and maintenance of each brand