Elitech
Regular price
Sale price
€43,80 EUR
Unit price
per
Sale
Sold out
Elitech ECS-180neo temperature controller. Refrigeration, defrost and fan control output
The Elitech ECS-180neo temperature controller is a small, high-precision and easy-to-use thermostat.
ECS-180neo, bi-directional output: refrigeration (30A), defrost (10A).
When ordering, please select the appropriate serial number to ensure you receive the right product.

With temperature measurement, temperature display, temperature control, temperature correction, sensor failure alarm and Fahrenheit and Celsius conversion functions.
It also has the Copycard function, which allows the same parameter to be set for a large number of temperature controllers.
If you are an equipment manufacturer or after-sales service company, this will save you time.

The Elitech ECS-180neo temperature controller can be used for medicine cabinet, kitchen cabinet, supermarket cabinet, air curtain cabinet, island cabinet, convenience cabinet, wine cabinet, etc.
FEATURES
The output of the refrigeration relay can reach 30A/240VAC, capable of directly driving a 1.5Hp single-phase compressor.
Board copy function, convenient for production and after-sales service of equipment manufacturers.
The temperature unit can change from Celsius to Fahrenheit.
Passing EMC test, industrial level four test, stable and reliable.
Sensor failure alarm
Wiring with plug-in terminal
PORPUSES
Medicine cabinets
Supermarket split locker
Air curtain cabinet
Kitchen cabinet
PARAMETERS ECS-2180
Operating voltage 220VAC±10%; 50/60Hz

Total consumption <3W

Temperature measurement range -50℃~90℃

Temperature control range -50℃~85℃

Temperature measurement accuracy

±1℃(-40℃~50℃), ±2℃(51℃~70℃), other±3℃

Display resolution 0.1℃

Product size 78.5×34.5×82 (mm)

Mounting size 71×29 (mm)

Rated output relay current (refrigeration) 30A/220VAC

Rated current of output relay (defrosting) 10A/220VAC
View full details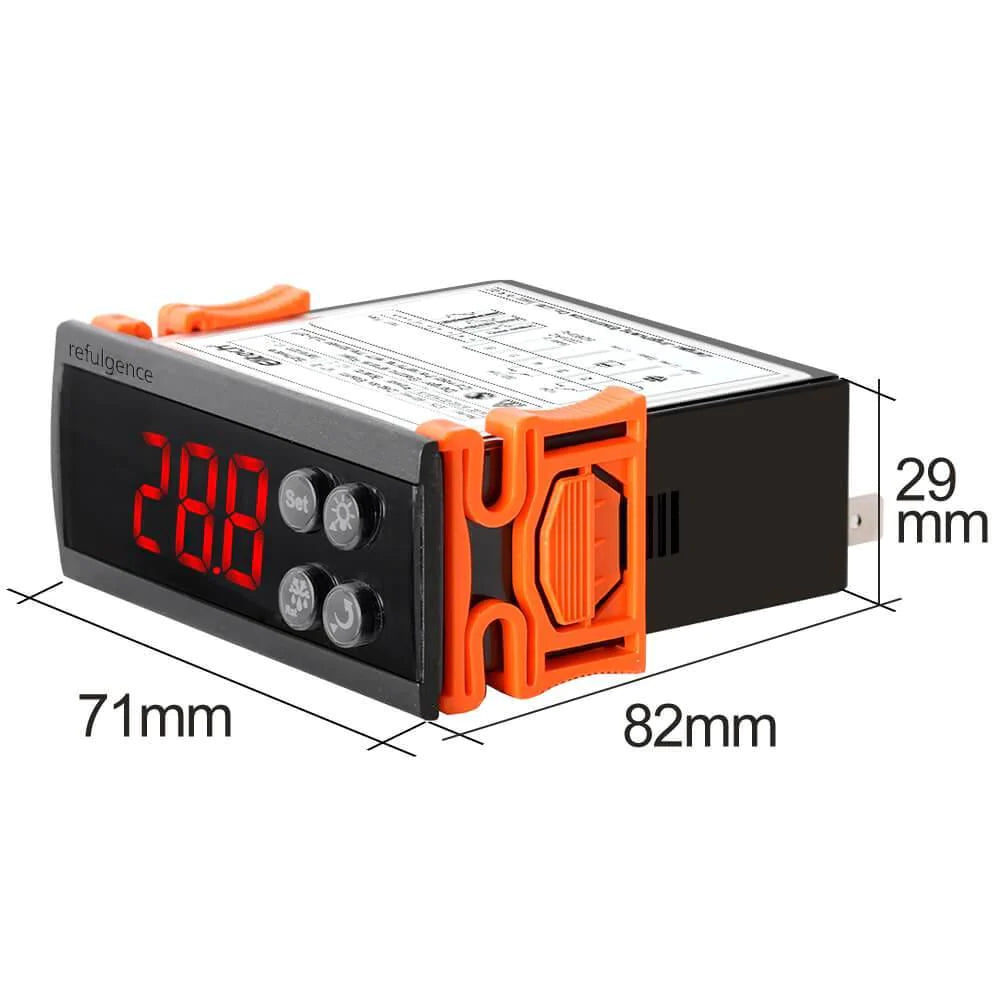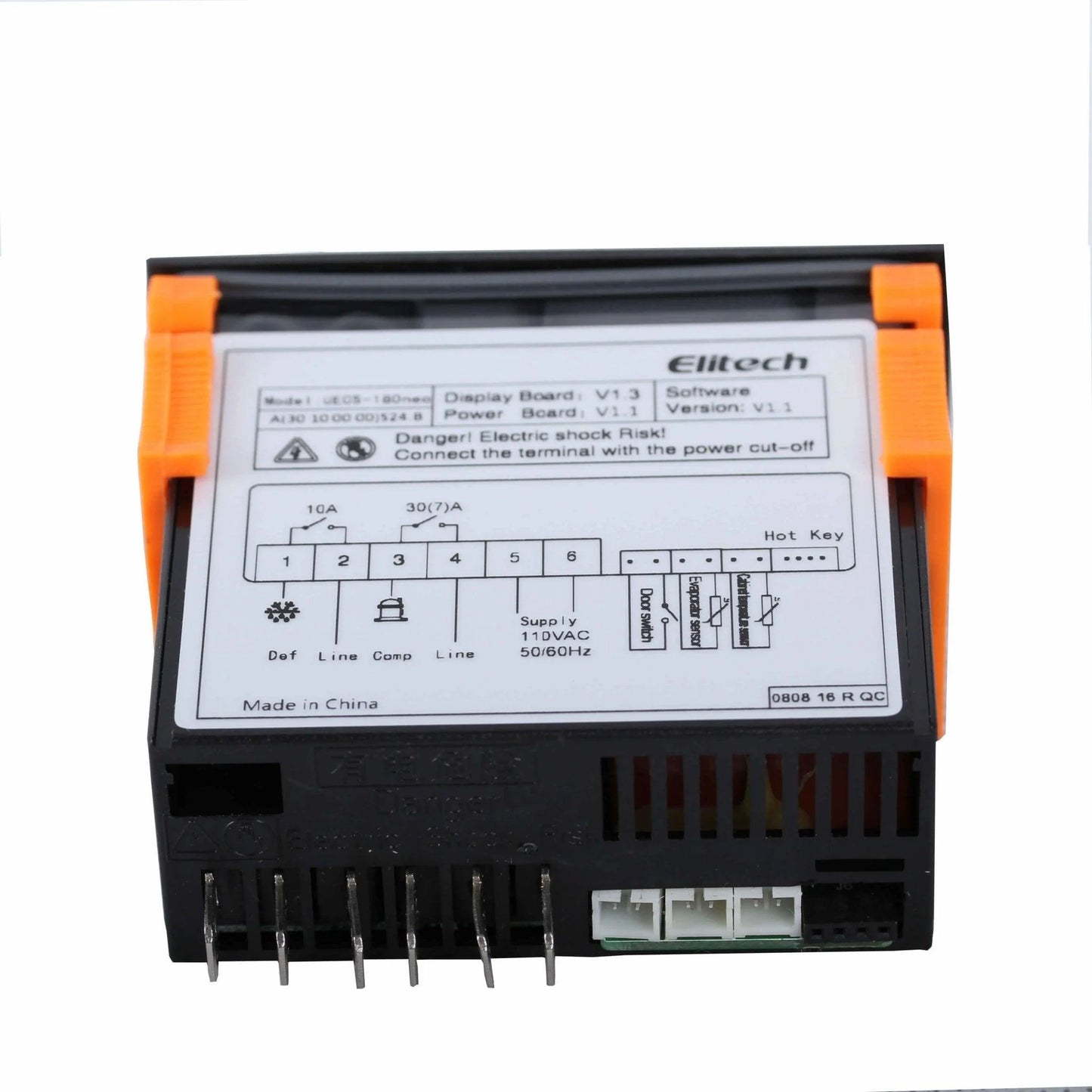 Wide range of refrigeration compressors

Immediate availability

Wide range of spare parts

Repair and maintenance of each brand