Elitech
Regular price
€432,00 EUR
Regular price
Sale price
€432,00 EUR
Unit price
per
Sale
Sold out
Elitech Inframate D refrigerant leak detector, infrared and heated diode sensors in one unit.
2 sensors in 1 unit: combines an infrared sensor and a heated diode sensor. Fast switching between the two sensors, which ensures high accuracy and a maximum lifetime of 10 years.
Higher sensitivity: adjustable sensitivity with high/medium/low levels and maximum sensitivity up to 0.14 oz/year. Meets SAE-2791 and SAE-2913 standards.
Detection of all halogenated gases: can detect all types of halogenated refrigerants, including CFC, HFC, HCFC, HC, HFO and mixed refrigerants.
2.8′ Large screen: the tip display clearly indicates the orientation of the leak detection point and provides users with a "quiet" working environment.
No leaks are ever missed.
VIDEO
View full details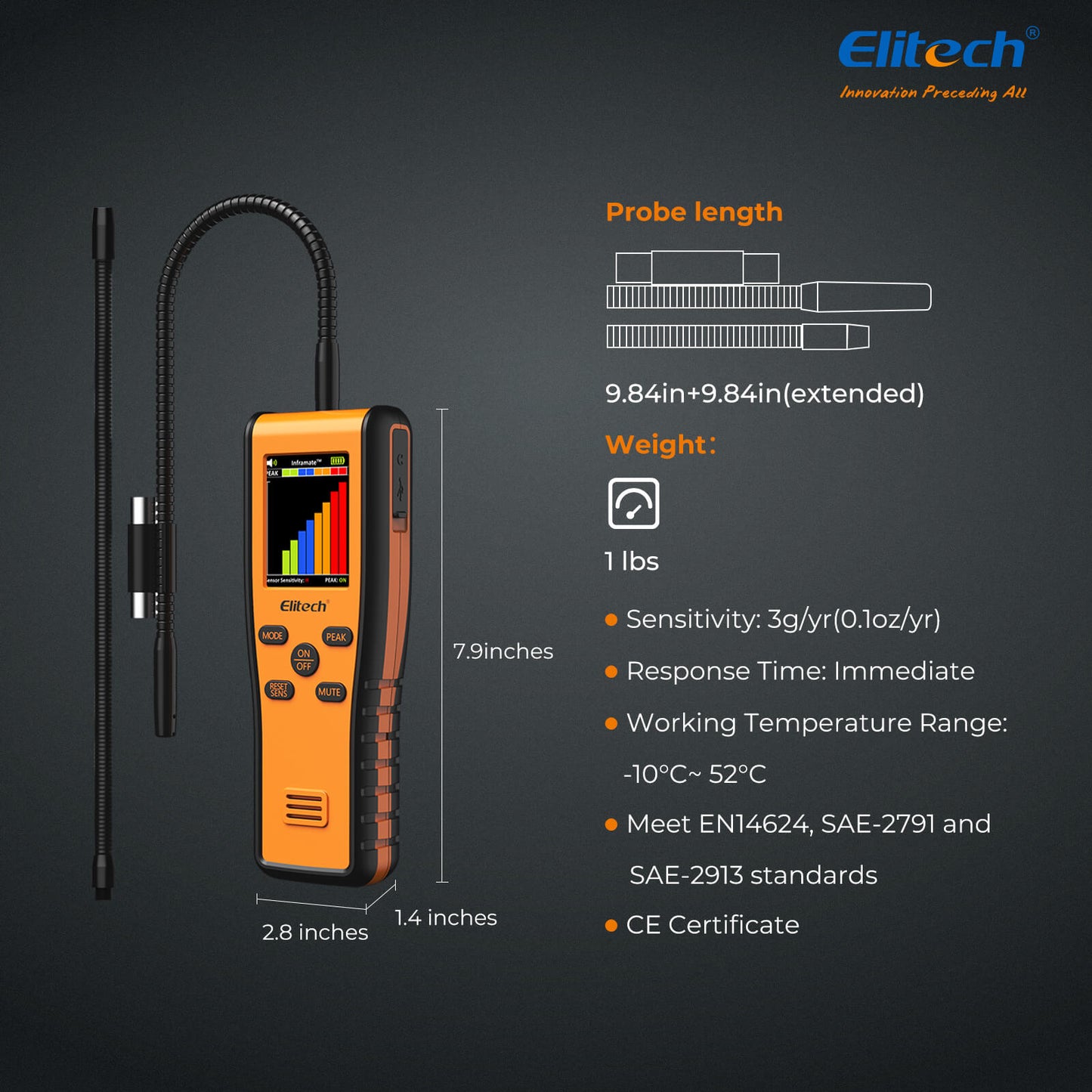 Wide range of refrigeration compressors

Immediate availability

Wide range of spare parts

Repair and maintenance of each brand